Junk Removal Companies In Tampa
Clearing out your basement, decluttering your workspace or living room, moving and relocating requires a lot of work. The cleaning part is a headache in itself but what comes afterwards is equally a headache; what to do with all the junk or how to dispose of it? This is where Junk Removal Companies come into the scene to take the burden off your shoulders and dispose of the junk accordingly.
As a homeowner, you might not be equipped with the knowledge on how to get rid of your junk categorically which is to be required when you need to dispose of a number of junk items. Before dumping your junk in the landfills, it needs to segregate, sorted, processed, organized, donated or recycled and whatever much junk is left that cannot be donated or recycled can then be dumped into the landfills. Most of the products and goods that we own are made up of a number of varieties of materials of various categories. Some materials are biodegradable while others are not. Some are recyclable while others are not but such information is needed when you want to haul your junk as efficiently as you can. Junk Removal companies play a role in efficiently disposing of junk as they are equipped with the proper knowledge and information which is required to ensure that the environment is preserved while also taking the junk off your hands.
How Do Junk Removal Companies Work?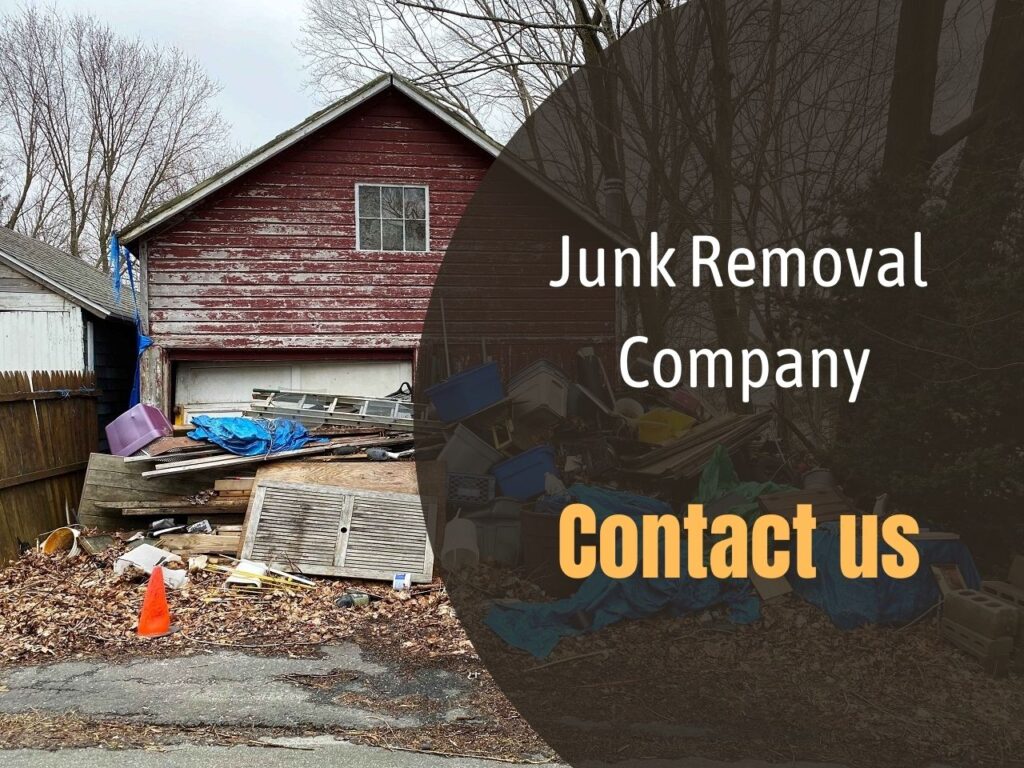 Junk Removal companies work on demand. You have to give them a call and maybe book an appointment based on what time suits you. At the scheduled time, the company sends a team or a small crew to collect the junk from you. They usually provide two options:
truck hauling: for this option, the junk removal company sends a team with a large truck fitted with a dumpster fitted at the back. They will haul all the junk items that you have collected and take them away when they are done. This option works best when all of your trash already has been collected after moving or maybe a post-renovation clean-up.
dumpster rental: under this option, the junk removal company will provide you with a dumpster of your preferred size at your preferred location. You are supposed to fill this dumpster as you do your clean-up over the span of a few days. Once you are done, they will come and pick up the dumpster. This option is ideal when you are thinking of clearing off a space that is filled with junk items but you do not have extra space to keep them in to dispose of later.
Why Should You Hire Junk Removal Companies?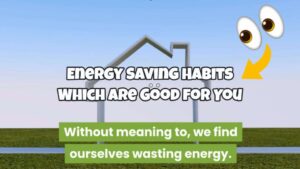 In addition to their better knowledge of garbage disposal, there are more benefits of hiring junk removal companies, viz;
Time-efficient: Because the junk removal companies know better about disposing of junk, by handing over your junk to them, you save a lot of time which you would have to spend on figuring out the system. Most of us lead a busy 9 to 5 life where any off-time we get, we wish to spend it in leisure and not working. So, junk removal companies save your time.
Job creation: By hiring these services, we are creating space in the market for the existence of these companies, which in turn is creating jobs. Junk removal companies are hitting two birds by one arrow as they are helping to preserve the environment while also contributing to the economy of the country and promoting a sense of community among us all.
More free space and decluttering: Because of the existence of junk removal companies, we are motivated to declutter our basements or workspace or living room to create more space for a new room or a more organized workspace. Some junk removal companies even offer services like disaster clean-ups where they help you get rid of floorings, drywalls and other construction debris which might have been damaged due to some disaster. They also offer seasonal clean-ups like cleaning up of leaves, branches, etcetera.
Giving back to the environment: Most of the junk removal companies have the motto to recycle as much of the junk they receive from each household. Everything that can be salvaged is salvaged and only the absolutely unsalvageable and non-biodegradable items are sent off to landfills or incinerators.
Avoid injuries and safety hazards: Clearing your hallways and living space off unnecessary junk like unused furniture pieces can help you avoid walking hazards.
What Do Junk Removal Companies Take?
Junk removal companies usually take a variety of items and not just typical junk. All the companies have their own list of what items they accept, some of the common items which all the junk removal companies take are (the list is not exhaustive):
Couches, mattresses, box springs, chairs, tables, desks, bookcases, filing cabinets, televisions, computers, monitors, printers, copy machines, hot tubs, refrigerators, freezers, stoves and ovens, microwaves, air conditioners, water heaters, washers, dryers, dishwashers, trash compactors, construction waste, bagged garbage, lawnmowers, yard waste, tires, scrap metal, exercise equipment, bicycles, tools, boxes, books, toys, musical instruments, including large items like pianos and clothing.
What Do Junk Removal Companies Would Not Take?
Just like they have a list of the items they accept; junk removal companies also have a list of items that they do not accept. Most of them refuse to haul any kind of hazardous waste or industrial waste, they also refuse to take items that are too heavy to lift and handle or are located in dangerous areas. Some items they refuse to take are (the list is not exhaustive):
Opened bottles/cans of paint, oil drums and oil tanks, pesticides, fuel, household cleaners, fluorescent light bulbs, pharmaceuticals, ammunition, fireworks, asbestos, pressurized containers, medical waste, chemicals and solvents, gasoline, any other kind of toxic and/or hazardous waste.
The items mentioned in the list hereinabove require specific ways of disposal which have to be in tune with the law of the country. Corrosive, combustible, reactive, medical waste and toxic materials need to be disposed of according to the law of the land which is an added liability which your junk removal company, naturally, would avoid taking on. Toxic or hazardous waste are banned from landfills because before disposal, they need to be stored, treated and processed in a specific way.
How Much Does Junk Removal Cost?
The charges of junk removal are based on the amount of space your items take up in the back of the truck. Less the items, smoother the removal; more the items, costlier the removal. Based on the size of your junk aggregation, you can opt for truck disposal or dumpster rental.
Prices for the junk removal is completely based on your situation, circumstances and location, for example, if you live in an apartment and do not have the space for keep the rental dumpster then you have to opt for the truck disposal option.
For truck hauling, some junk removal companies send an inspection team before the time of pickup who then calculate how much space your junk will take up in the back of their truck and quote you a price. The on-site quoted price is accurate and transparent. The terminology they use includes the term "truckload", like prices, are based on a quarter of a truckload, half of a truckload, or a full truckload. The trucks used by the junk removal companies can sustain the weight of about 16 U.S. short tons of junk items. The price ranges between $100 to $350 which can be up to $800 for a full truckload of junk items, whereas for dumpster renting, the price ranges between $300 to $550 weekly. The prices also vary on another factor; location. Where you are based determines how much you have to pay for the services of a junk removal company, for example, full truckload junk removal costs up to $800 in New York City whereas it only costs $500 in Oklahoma.
Where Does The Junk Go After The Companies Haul It?
Most of the junk collected from houses are recycled, donated and sold to second-hand stores for reuse and resell. They donate toys to children, clothing to shelter homes, couches and furniture to army veterans, musical instruments to the less fortunate. Items that cannot be recycled or donated are then sent to landfills. Some junk removal companies donate more than others, some recycle more than others so while choosing which junk removal company you should trust, research is the key.
Innovative junk removal companies also accept electronic waste because they know how to repurpose them or dispose of them in the correct manner. They also reduce the number of plastics that reach the landfills by disposing of them responsibly which in turn helps to slow down the filling up of landfills and also helps to save the environment from the nightmare of plastics even by a bit.
HOW TO CHOOSE A JUNK REMOVAL COMPANY?
Choosing which junk removal company, you should go with largely depends on three factors:
Availability: various junk removal companies are based in various regions of the U.S., some of them have quite a number of branches and stores in other locations and states as well whereas others do not. You should, obviously, choose the one within your area.
Pricing: Once you are done shortlisting some junk removal companies based on their availability in your area, the next on the list is the pricing. All the companies have varying prices. You should go with the one which is budget-friendly.
Where they donate or what percentage of items they recycle: After checking the availability and pricing, you can additionally also research which organizations the companies donate or what percentage of their junk items do they recycle.
It is best to compare at least three-four junk removal companies side by side based on their availability, pricing and reviews before choosing the one that best works out for you. Reviews help you learn about the experience of their customers as well as their honesty, trustworthiness, fairness, reliability and quality of equipment. It also helps shed light on any other minor services they provide which may not be listed on their website.
A reliable junk removal company should be a full-size organization that can handle single items as well like couches or refrigerators or hauling junk off an entire property. They should offer quick removal to avoid being in your personal space for longer. Some companies even offer to give you a discount on the quoted price if you keep your junk items outside your house for easy pickup. They should not be picky with the junk items that you want to get rid of, if you have already made sure that only the items mentioned on their list are to be hauled; shape, size, weight, form of the items is immaterial and should not matter to a good junk removal company. They should also be equipped with adequate equipment and vehicles to get the job done smoothly. Suppose you have a full-size piano that you want to be hauled, the company should have the necessary equipment and manpower to facilitate the move. Another thing to keep an eye on is the certifiable skills of the crew and team members of the company you are hiring, which allows you to understand how trained and experienced they are at handling various kinds of junk items. A professional junk removal company even cleans up the space from where they collect the junk so it is ready for you to use after they have left with the junk.
In summary, a good junk removal company should:
charge based on the size of the junk to be removed,
accept all shapes, sizes, forms of garbage
be able to save your time and be budget-friendly,
offer a free junk removal estimate,
have trained and professional employees who know what they are doing, are efficient at their job and are customer-friendly, and
be up to date with the industry and the newer and efficient process of eco-friendly garbage disposal.